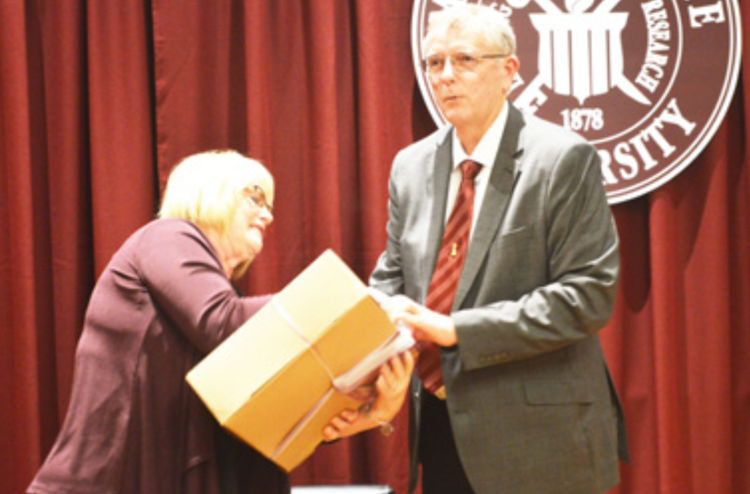 One of Mississippi's most respected journalists donated his papers to Mississippi State University during a ceremony Friday afternoon.
Longtime radio journalist and 1974 MSU alumnus Randy Bell officially donated his papers in a ceremony held in the John Grisham room at the MSU Mitchell Memorial Library.
Bell began his radio career at WKOR in Starkville while a student at MSU. After graduating, Bell went to work in the Jackson area, reporting for WJDX and other stations owned by iHeart Media in Jackson.
His broadcasts are still heard throughout the state. Over his career, Bell has won awards at both the state and national level including 23 Edward R. Murrow Awards. He has also been named radio newsperson of the year 15 times by the Mississippi Association of Broadcasters.
"This ceremony, this whole day has just been beyond my comprehension," Bell said. "I've been treated like a rockstar by Mississippi State today. I do hope that this material that I'm donating can be used in some small way maybe to provide some context for the evolution of broadcast news, because things have changed so dramatically over the past 45, almost 50."
For more on this story, read Saturday's Starkville Daily News.