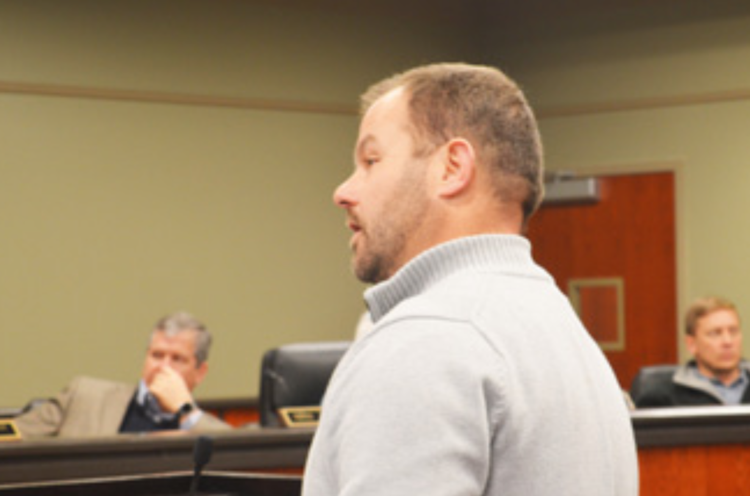 The Starkville Board of Aldermen was brought up to speed on the current status of the Starkville MSU Area Rapid Transit (SMART) bus system Tuesday night.
Mississippi State University Parking and Transit Director Jeremiah Dumas gave the board the update during a public hearing at its meeting Tuesday night.
A public hearing on the program is held at an aldermen meeting each year.
The SMART program was founded in 2014, and is funded through the 5311 Rural Mass Transit formula grant program through the Mississippi Department of Transportation, with a local match.
The local match is covered at approximately 90% by MSU, with $50,000 each contributed by Starkville and Oktibbeha County. Generally, the program receives about $4 million in funding.
"They receive their money, and we are a subrecipient of that through the Federal Transit Authority," Dumas said.
The program receives its funds in two ways, as an 80/20 match to fund facilities, buses and administrative costs. The funds come from MDOT and the local cost share. Operations, drivers, maintenance and other expenses, are funded with a 50/50 match.
The system showed a 20.3% increase in ridership between 2018 and 2019. This includes an 18.4% increase on city routes, with an annual ridership of approximately 770,000.
"What we really appreciate is the largest percent of that increase is coming within our city routes," Dumas said. "When you look at city routes, those routes that are in the city, some of which go back and forth from the campus, but most of which are just city alone. This past year, we saw 18.4% on those routes alone, so we're pleased to see that those numbers are continuing to grow, and be utilized in the city."
For more on this story, read Wednesday's Starkville Daily News.