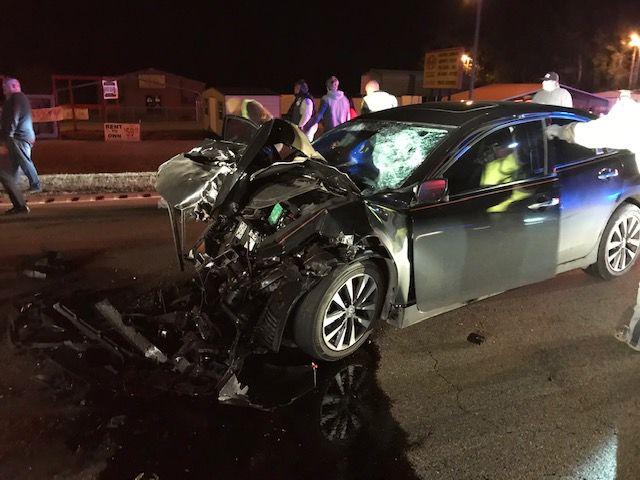 Two Mississippi State University football players were injured and another person treated for injuries when a car collided with the back end of an 18-wheeler on Highway 25 South Tuesday night.
In a statement on Wednesday, the university identified the two student athletes as safety J.P. Purvis, of Pelahatchie, and defensive end De'Monte Russell, of Jackson.
MSU has confirmed both players suffered injuries not believed to be life-threatening. According to their online football profiles with MSU, both student-athletes are listed as freshmen.
The injuries to the Mississippi State players involved in this accident are not life-threatening injuries. Again, more info coming soon from MSU. https://t.co/i6eGWBtU9Z

— Joel Coleman (@JoelTColeman) December 18, 2019
OCH Regional Medical Center EMS Director Michael Hunt said the passenger in the back seat of the car, who was not a MSU football player, was unrestrained during the wreck and was transferred to North Mississippi Medical Center in Tupelo in critical condition before eventually being taken to Jackson for further treatment.
The passenger in the back seat has not been identified at this time and MSU says it is not authorized to comment on the third party involved in the wreck.
Hunt said the driver of the vehicle was airlifted to University of Mississippi Medical Center in Jackson in critical, but stable, condition.
MSU says the wreck occurred after practice Tuesday night and that Purvis is resting comfortably in the hospital. Russell was treated for his injuries and released from the hospital on Tuesday.
Oktibbeha County Fire Services Coordinator Kirk Rosenhan said the call came in for the wreck at 6:07 p.m. near the 4 County Electric office on Highway 25 South.
Rosenhan then said the Mississippi Highway Patrol is handling the investigation, but the Oktibbeha County Sheriff's Office, OCH Regional Medical Center and the District 5 Volunteer Fire Department were also on scene Tuesday night.
The front end car suffered significant damage in the collision and the truck was disabled as a result of the crash.
With the investigation still in its early stages, MHP Troop G Public Information Officer Sgt. Derrick Beckom told the Starkville Daily News the agency will provide more details on the investigation as they come available.
This is a developing story. For more, read Thursday's Starkville Daily News.