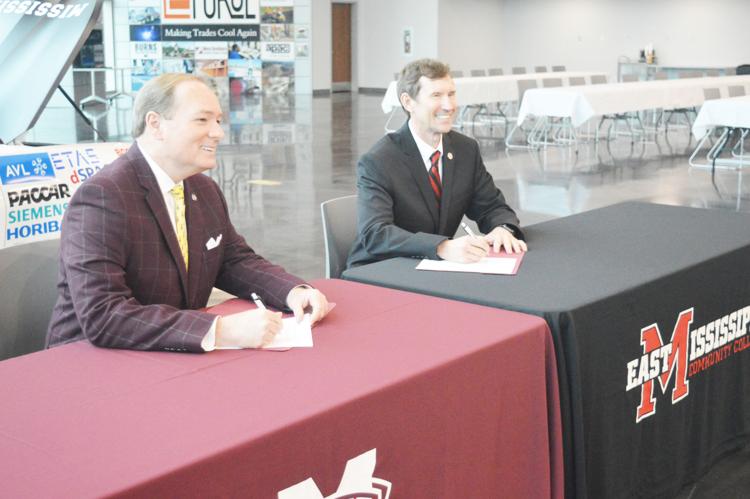 Students enrolled in technical degree programs at East Mississippi Community College now have a more direct path to a bachelor's degree with the signing of a memorandum of understanding with Mississippi State University.
EMCC President Scott Alsobrooks and MSU President Mark Keenum signed the MOU at EMCC's Communiversity Wednesday morning. It is the latest in several MOUs with community colleges to allow technical credits to transfer into the university's bachelor of applied science degree. The program is administrated through MSU's Meridian campus. However, students can also take courses toward the bachelor of applied science at the MSU main campus in Starkville or online.
"This option is really great for education, because it hadn't existed until now," Alsobrooks said. "I want to applaud our partners at my alma mater Mississippi State University for creating this option for our students."
For more on this story, read our edition from Thursday, Feb. 13 or subscribe to our E-Edition.