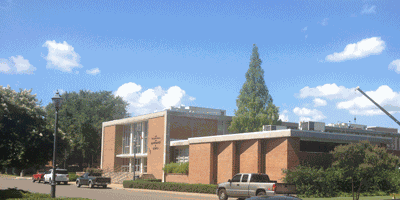 The Mississippi School for Mathematics and Science in Columbus has been named one of the best of its kind in the country.
The school was ranked 34th on Newsweek magazine's list of the best 500 STEM high schools in the country.
The list was released by Newsweek in partnership with STEM.com, and is part of a broader list of the top 5,000 science, technology engineering and mathematics (STEM) schools available on Newsweek's website.
The top 500 list was also published in Newsweek magazine. The full list was published on Newsweek.com on Nov.8, which is National STEM Day.
"We are thrilled to be recognized by Newsweek as one of the top STEM schools in the country," said MSMS Executive Director Germain McConnell. "This ranking is a testament to the tremendous faculty and staff at MSMS who continue to provide innovative learning experiences that prepare students to serve as future STEM leaders in Mississippi."
In addition to MSMS, St. Andrew's Episcopal School in Ridgeland also made the list, ranking number 450. Several high schools in surrounding states, such as Alabama, Tennessee and Louisiana also received a mention. The top slot on the list went to the School of Science and Engineering in Dallas.
MSMS has also appeared on other rankings, including being ranked as the 6th best public high school in the nation by Niche.com. Niche also ranked the MSMS faculty as the best high school faculty in the nation and ranked MSMS as the best public high school in Mississippi.
"This acknowledgement also highlights the amazing students we have in Mississippi who will have a great impact on our economy someday," McConnell said. "This is why I urge business and industry representatives in Mississippi to consider partnering with us to provide additional resources to enhance learning experiences. Further, we invite Mississippi businesses to recruit our students while still in high school to ensure they are aware of career opportunities available in Mississippi to utilize their knowledge and skills after college."
MSMS is a public high school located on the Mississippi University for Women campus. Students from across Mississippi are accepted to the school for their junior and senior year, and study from a rigorous STEM curriculum. Students also have the opportunity to take advanced placement and college level courses.