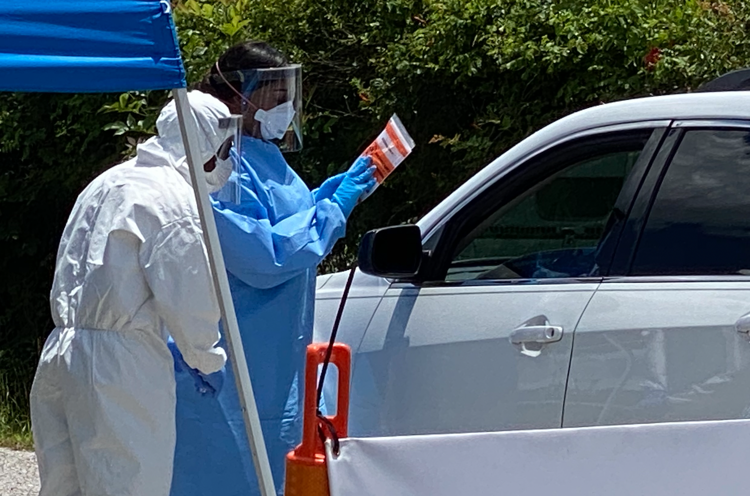 A wide range of vehicles formed a long, but orderly, line at the Oktibbeha County Safe Room on Lynn Lane Thursday, as National Guardsmen directed traffic for a mobile COVID-19 testing initiative made possible by multiple state agencies and organizations.
The free testing, organized by the Mississippi State Department of Health and University of Mississippi Medical Center, was available to those prescreened through the C Spire health app.
Here at the Oktibbeha County Safe Room where numerous agencies and @UMMCnews are conducting drive-through testing. @OktibbehaEOC confirms that around 120 appointments made for today through C Spire Heath app. pic.twitter.com/XTuAL1jrTo

— Ryan Phillips (@JournoRyan) May 28, 2020
Oktibbeha County EMA Director Kristen Campanella was at the location and said roughly 120 appointments had been scheduled before the start of the day.
"We have seen a rise in cases, by about 40, since this time last week," she said. "And we do anticipate more following the holiday weekend."
For more on this story, read our edition from Friday, May 29, or click here to subscribe to our E-Edition.