Facial recognition software and high-definition cameras ticketing motorists may sound like science fiction come to life, but the city of Starkville wants locals to know neither are features on the city's new cameras.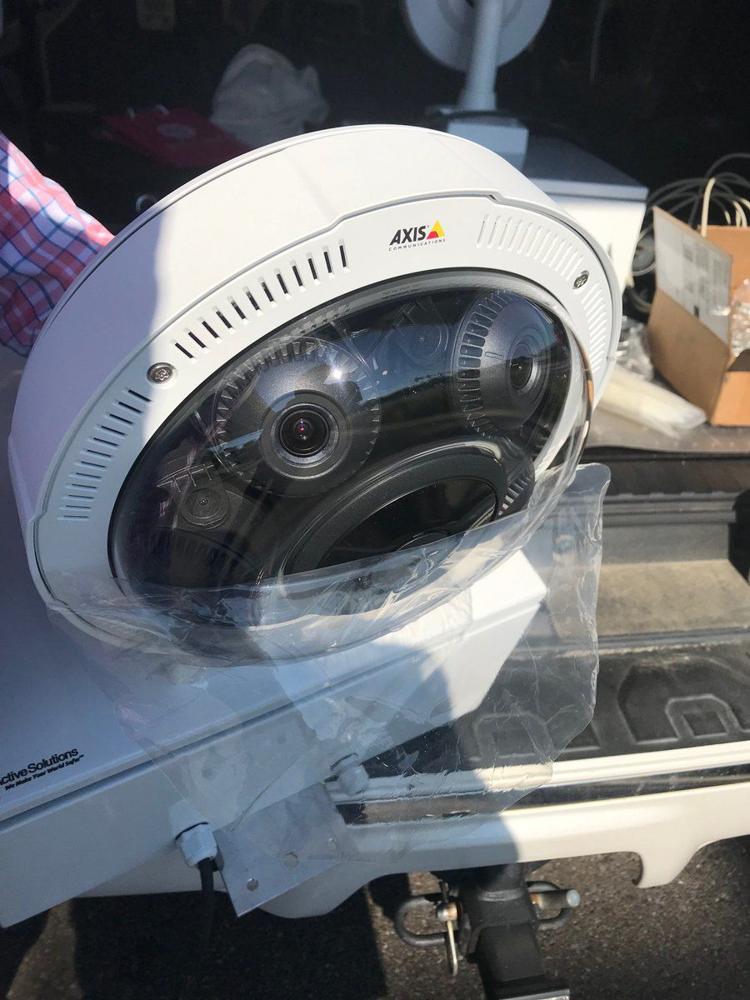 Both the Starkville Police Department and Mayor Lynn Spruill have been fielding questions from the public recently concerning the new cameras, which are positioned in different areas of the city.
Spruill said the cameras are retrospective and are not actively operated by an individual.
But with the addition of new technology on the cameras, including a red and blue flashing light similar to that of a patrol car, some residents have raised questions about the functions of the cameras.
Spruill said the main two questions have been if the cameras are for traffic enforcement or if they incorporate facial recognition software.
"I think these things should be a comfort to people, with events and people coming to town, this is an opportunity to stay on top of things," Spruill said, emphasizing the use of the cameras for many of the city's large downtown events and for insurance claims with traffic wrecks.
She also reiterated that camera ticketing is illegal in Mississippi — a measure that was considered by the city at one point, but which failed in the legislature.
SPD Public Information Officer Sgt. Brandon Lovelady said the blue and red flashing lights on the cameras serve as a deterrent, and is simply a new cosmetic feature on the existing cameras designed to promote visibility and as a result, safety.
Lovelady said the cameras can be checked live, but their main purpose is to provide evidence for a wide range of potential scenarios.
"We're not trying to hide that we're putting the cameras up," he said. "We're not putting these in neighborhoods. We're putting them in public areas."
He then said the new cameras will be connected with fiber internet, which is a departure from the cellular cameras used in the past.
But above all else, Lovelady said the new flashing lights serve their intended purpose of making the cameras more noticeable.
"We decided when crowds come in town, that if I want to live view something during a special event, we can, but we can still go back and watch recordings," Lovelady said.
In explaining the capabilities of the new cameras, Lovelady said newer models provide a more stable, higher resolution feed with multiple sensors and four cameras on each unit.
The project is a joint effort between the City's Information Technology Department and Police Department.
Lovelady also provided a list of new locations where the flashing light cameras can be seen:
• Highway 389 and Garrard Road

• Long Street and Westside Drive

• Highway 182 and Stark Road

• Lampkin Street and Russell Street

• Lummus Drive and Jarnigan Street

• Lummus Drive and Colonel Muldrow Avenue

• Russell Street and Mill Street

• Highway 12 and South Montgomery Street

• South Montgomery Street and Lynn Lane

• Louisville Street and Academy Road

• Industrial Park Road and Lynn Lane