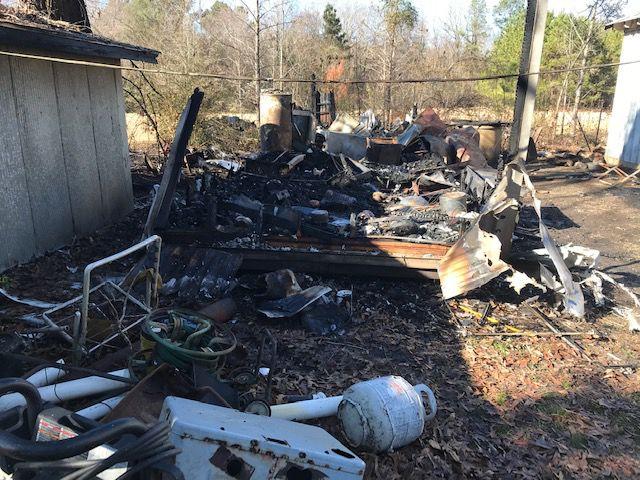 A Maben man was pronounced dead at the scene of a Tuesday night structure fire in western Oktibbeha County.
Deputy Coroner Billy Miller said dispatchers received the call of a structure fire at 11:25 p.m. Tuesday night and he was on scene at 12401 Sturgis Maben Road by 1:25 a.m. Wednesday morning.
Miller identified the victim as 56-year-old Jeff Yeatman.
Oktibbeha County Fire Coordinator Kirk Rosenhan said the structure was a type of camper trailer and was a total loss following the fire.
Rosenhan said the Maben Volunteer Fire Department responded to the blaze and kept it from spreading to other buildings on the property.
"They did a good job of keeping a tin building to the south from going up," Rosenhan said. "There was all sorts of welding equipment in there and they saved that."
Oktibbeha County Sheriff's Office Investigator Lt. Jon Davis said the State Fire Marshal would be on scene Wednesday to assist in the investigation.
Davis then said the camper that burned was positioned behind a house facing Sturgis Maben Road that also was a total loss after a fire some time ago.
He confirmed that Yeatman owned both the house and the RV.
Miller said Yeatman's body had been sent to Jackson for an autopsy, but could not comment on the cause of death.