A case involving the death of a newborn baby will be presented again to an Oktibbeha County Grand Jury after District Attorney Scott Colom's office dismissed second degree murder charges against the infant's mother Latice Fisher.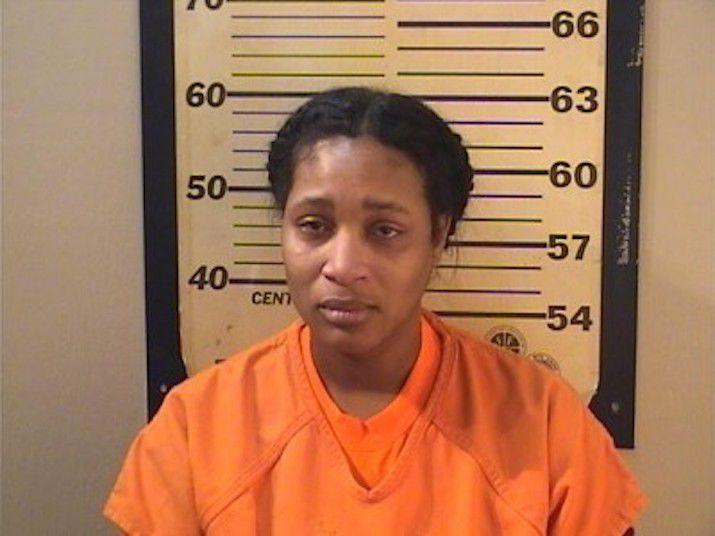 In a press release on Wednesday, Colom said the medical evidence pertains to whether the child was born alive or stillborn.
Fisher was indicted on the second degree murder charge in January 2018 after an autopsy was performed by the state medical examiner's office that determined the baby was alive at the time of his birth and died due to asphyxiation.
She was released on bond on March 29, 2018.
However, questions have been raised about the technique used to determine if the infant was alive — particularly the "float test."
Experts define the procedure, also called the lung float test, as being used to determine if the lungs have undergone respiration. The technique is often used in cases involving infanticide.
After Fisher's indictment, Colom said the state was made aware of certain factors that could potentially impact the validity of the float test.
"On any case of this significance and on a matter of evidence critical to the charge, the State has a legal obligation to ensure grand juries have all relevant information to make an informed decision," the release said.
State prosecutors will now work to further test samples, collect data and other information to present those issues to the Grand Jury with "appropriate expert testimony."
The Starkville Daily News reported when Fisher was arrested in February 2018 after it was revealed that she allegedly confessed to a nurse at OCH Regional Medical Center that she didn't want to be a mother again, and had researched ways to terminate her pregnancy.
Prosecutors previously said she also told the nurse that she had been aware of the pregnancy for at least a month, according to details revealed in documents filed by prosecutors in Oktibbeha County Circuit Court. 
THE INCIDENT
According to circuit court documents, Charles Fisher Jr. called 911 the night of April 28 to report that his wife, a former Starkville police dispatcher, had possibly delivered a baby at home.
The EMTs who arrived at their home found the baby was in the toilet, and hadn't been "wiped off or stimulated in any way," according to the documents.
Fisher was sitting on the toilet, above the baby, with the umbilical cord still attached, the paramedics reported.
The responding EMT noted that the baby appeared to be "greater than 35 weeks in gestation, and that it weighed approximately 6 pounds."
Paramedics reported the baby boy showed no signs of life, with blue skin and no heartbeat.
Fisher then walked out to the ambulance, was placed on a stretcher, and transported to OCH Regional Medical Center in Starkville where she was evaluated and questioned by hospital staff.
Prosecutors allege that Fisher admitted to a nurse that she learned she was pregnant during an annual gynecological exam a month earlier, but she failed to make any follow-up appointments for an ultrasound or other prenatal care.
Fisher told hospital officials that earlier on the evening of April 28 at about 7 p.m., she felt she needed to "have a bowel movement," which continued for three hours while her husband slept downstairs, according to the court filing.
When asked why she did not immediately call for help or go to the hospital, Fisher said "I just thought I needed to have a bowel movement."
Records indicate Fisher called her husband at 12:49 a.m. and that he called 911 at 12:51 a.m. The baby was transported to OCH Regional Medical Center in cardiac arrest, before being pronounced dead.
Fisher was interviewed by investigators about how the events occurred and court documents say she admitted that she didn't want any more children, that she couldn't afford any more and that she "simply couldn't deal with being pregnant again."
Investigators also learned that on April 17, 2017, which was far into Fisher's third trimester, she researched abortion medication. This information came after investigators downloaded Latice Fisher's cell phone memory and data, which revealed her internet search history.
She also admitted to conducting internet searches, including how to induce a miscarriage, "buy abortion pills, mifeprisone online, misoprostol online," and "buy Misoprostol abortion pill online."
Fisher then purchased misoprostol following the online search, according to the district attorney's office.
Misoprostol is used by doctors for many purposes, including to treat women who have experienced miscarriages, to induce labor or cause an abortion. The drug is approved for use in a medical abortion for pregnancies up to 49 days in gestation.
MEDICAL FINDINGS
An autopsy was performed on the newborn by the Mississippi State Medical Examiner's Office in Pearl.
The medical examiner noted there was no identifiable evidence of external or internal traumatic injury that would have caused or contributed to the baby's death, according to the court records.
The medical examiner then confirmed that the baby died due to asphyxiation, most likely due to a combination of positional asphyxia and mechanical asphyxia. Also, the medical examiner found that drowning could not be ruled out with certainty.
Colom's office also previously requested a judge's permission to hire a toxicologist and fetal medicine/obstetrics specialist to help with the investigation.