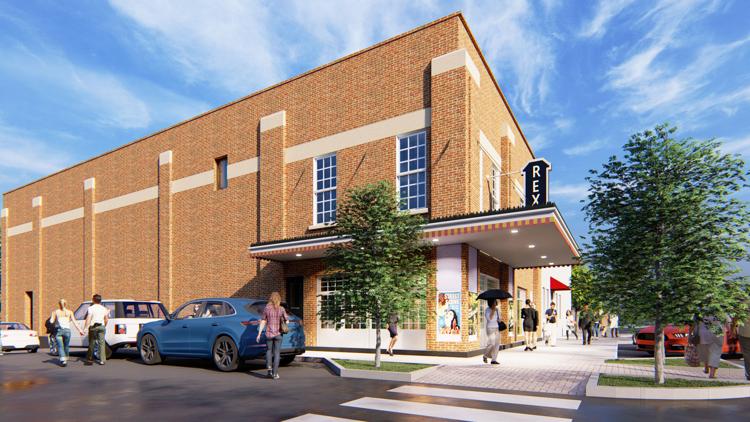 What started as a college student business venture has grown beyond its current location and is preparing for the construction of a $1.2 million office space on Main Street.
Known for their glowing product and popular drink cubes, Glo is a recognizable brand across the Golden Triangle, with expansion plans across the U.S.
As Glo enters its fifth year in business, owner Hagan Walker and his business partner Anna Barker said their current space on East Lampkin Street is no longer suitable for the size and growth of the company.
"We just need more space," Walker said. "We are currently out of space at our current location, and our team has about doubled in the last year."
In the summer of 2019, Walker and Baker recognized the growth rate of their business and started preemptively searching for a space based Glo's on anticipated expansion.
"At that point, we didn't need a new building just yet, but we wanted to plan ahead a little bit," Walker said. "It is hard thought because we are still a small business and there were some options to purchase property, but that is a very big commitment for a small company."
Given their hesitancy to purchase a property, pursuing a long-term lease, Walker said, was their ideal option. However, properties that met their specification were limited.
"We could have moved out to the industrial park, but being out there, I feel like you start to lose a sense of identity and why you created your company in the first place," Walker said.
Despite their limited selection, Walker said they were not phased and they continued to search for Glo's new home, which ended up being the historic Rex Theater on Main Street.
"The Rex Theater on was one of two options, and when we found out Mark Castleberry was eager to do the renovations on it, it was a no brainer," Walker said.
Mark Castleberry, developer and owner of Castle Properties, is tasked with restoring the building, alongside architect Thomas Jones and Byrum Construction.
The 8,908-square-foot theater, built in 1931, is owned by the Masonic Lodge, who also hold their meetings on the second floor.
For more on this story, read our edition from Wednesday, Feb. 26 or click here to subscribe to our E-Edition.