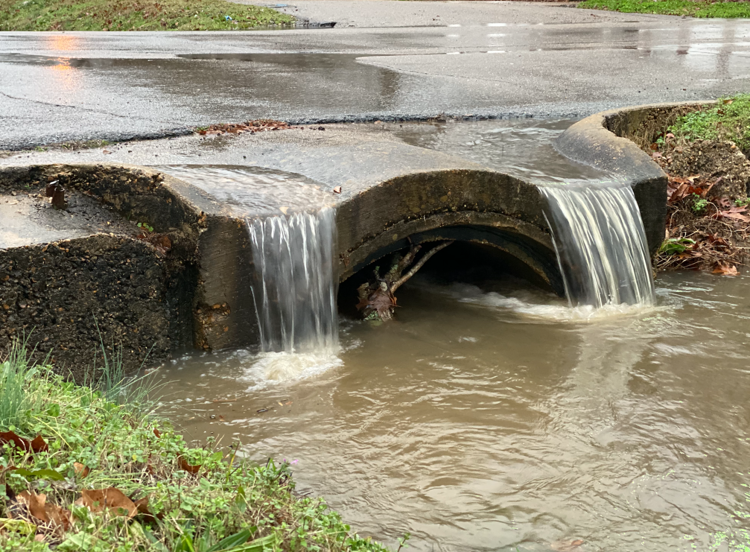 Oktibbeha County and the city of Starkville could both be in for more rain today as flash flooding risks continue due to a rain-heavy system moving over the region and much of the state.
While no major flooding had been reported by press time on Thursday, the risk was expected to continue going into today, with heavy rain anticipated before 10 a.m.
Rainfall amounts of up to one half inch with locally higher amounts will be possible through early this morning. Minor to moderate river flooding is expected and a Flash Flood Watch remains in effect through Noon today. Any ongoing flooding could be worsened with additional rain. pic.twitter.com/glaV3wrCjk

— NWS Jackson MS (@NWSJacksonMS) January 3, 2020
As the heavy rain came down and thunderstorms moved over the Golden Triangle, a flash flood warning was issued for Oktibbeha County and the city of Starkville that was allowed to expire at 9 p.m. last night.
Following the continuous rainfall seen on Thursday, Oktibbeha County EMA Director Kristen Campanella said locals could see some flooding especially in low lying areas if rain continues today.
"You do not have to be in a flood zone to have issues with flooding," she said. "These conditions could cause grounds to be soggy that could bring down trees on lines causing outages."
The National Weather Service forecast office in Jackson also predicted possible thunderstorms between 10 a.m. and 1 p.m. today, with a 90% change of rain during the day that is expected to fall to a 60% chance by the evening hours.
The NWS initially expected precipitation amounts between three quarters and one inch on Thursday night.
While Thursday's storms brought mostly rain and lightning, 4-County Electric Power Association reported only one outage in its service area by press time Thursday and none on Friday morning.
For those looking for emergency weather updates in Oktibbeha County, CodeRED is a free service available to county residents that allows locals to sign up for emergency notifications, which are provided in a variety of ways.
Signup for CodeRED is available on the county's website.
"We encourage residents to monitor weather, have multiple ways to receive warning notifications and keep devices charged up," Campanella said. "Remember if you come across flooded roadways, Turn around … Don't drown."
To report damage from severe weather in Oktibbeha County, please call 662-320-7250 or 662-320-7251.
If you follow @OktibbehaEOC on social media, please use #OktibbehaDamage when posting photos along with the nearest address.