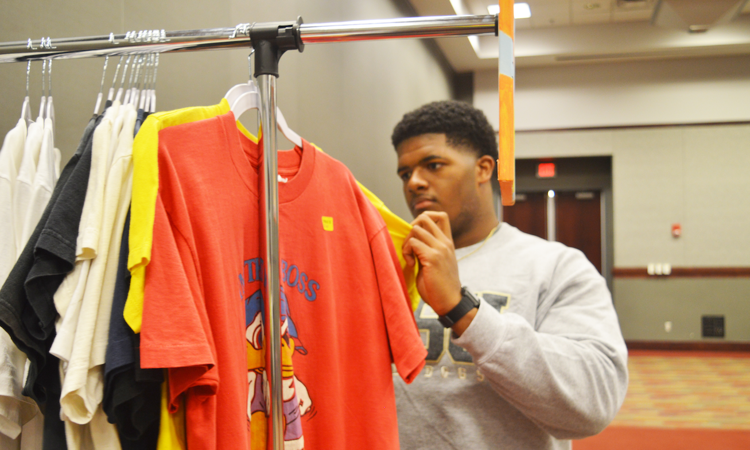 African-American creators and entrepreneurs in the Mississippi State University community had a chance to attend an expo on campus to show their wares to possible customers.
MSU Music Maker Productions, along with the MSU National Panhellenic Council held "The Come-Up: Supporting Black Artists and Entrepreneurs" on Thursday afternoon in the Colvard Student Union.
The event offered several booths, displaying custom T-shirts, woodwork, jewelry and other items. The event also included a performance by MSU's Black Voices Gospel Choir and other artists. The event was one of several held on the MSU campus in February in recognition of Black History Month.
Music Makers member Will Bobbs spearheaded the event.
"Basically this event is to support black entrepreneurship and black artistry on campus," Bobbs said. "Basically giving them a platform to show what they do on campus."
For more on this story, read our edition from Friday, Feb. 28 or click here to subscribe to our E-Edition.