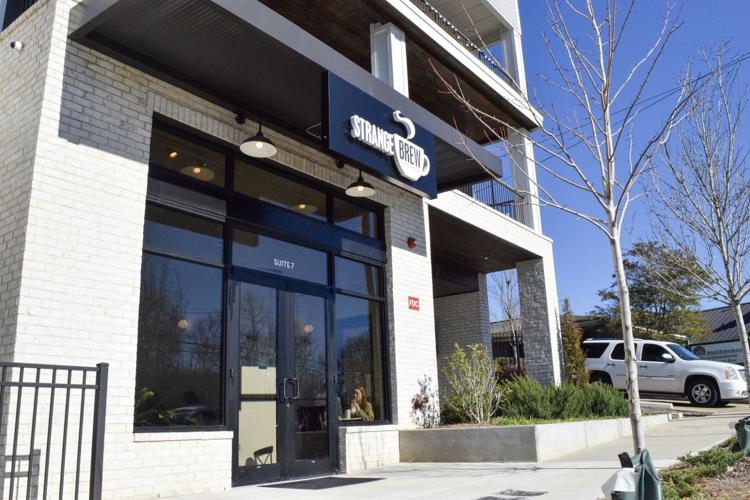 After 18 months of intensive design and construction, Strange Brew Coffee House's new location at Starkville's Midtown development on University Drive opened Monday.
Inspired by a 1920s New Orleans aesthetic, Caitlyn Reed, wife of owner Shane Reed, said they took their time combining those signature design elements with their iconic Strange Brew style.
"It was a long time, but we wanted to do something fun with it and put special touches on the finishes with custom products," Reed said. "It took a little bit longer, but I think it is worth it."
The new location offers new features unique to the Midtown storefront, including an extended menu.
"It still has a coffee heart like our other location, but this one is giving us some opportunities to do more pastries than in the other store," Reed said. "We will also have a light breakfast, lunch and dinner menu and a couple of more surprises we haven't announced yet."
Open 5:30 a.m. to 12 a.m. every day, Reed said the community has been receptive to the location, especially dog walkers using the new walk-up window to place orders.
For more on this story, read Wednesday's Starkville Daily News.