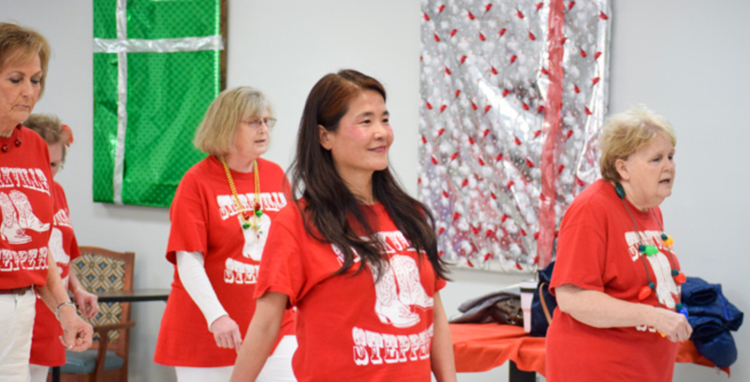 As the Christmas season concludes, the Starkville Steppers are taking a well-deserved break after the conclusion of their final holiday-themed line dancing performance.
For over 14 years, the Starkville Steppers, a line dancing organization comprised primarily of retired women, have been learning various routines each year and performing at senior care facilities and events across the Golden Triangle.
Their largest series of performances is their Christmas show, where the 16 members dance at two facilities a day over seven days.
Current Starkville Steppers instructor Diane Clark took over from Starkville Steppers' founder Betty Roebuck and has been leading the group for the past three years.
"When Betty moved and no one was able to take her spot, I just said, 'Y'all, I'm not going to let this thing die," Clark said. "I'm not a very good teacher. I'm just a beginner, but I'm gonna do it."
For more on this story, read Wednesday's Starkville Daily News.