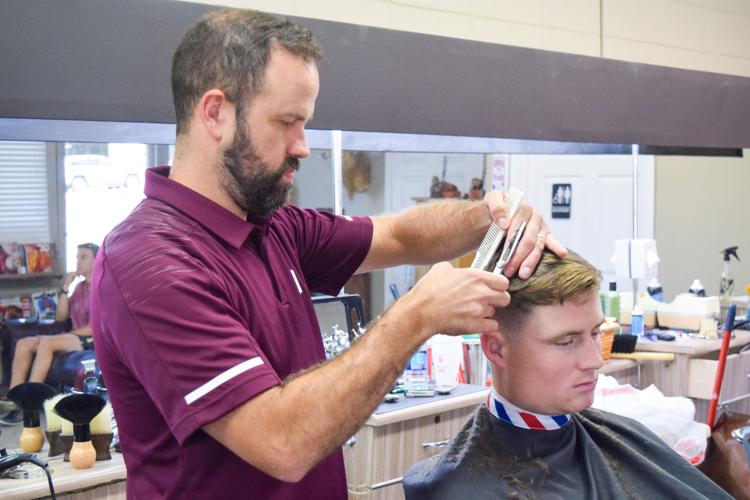 In a college town that is always adding new businesses, Rooney's Barber Shop has managed to stand the test of time.
Originally called McGinnis Barber Shop, the business opened in 1959 and is across the street from the Starkville Public Library and next to Deep South Pout.
Pete Mulrooney, the current owner, worked for Freeman McGinnis' shop in 2002 and took over the business in 2005, rebranding the store at that point with his last name.
"We are kind of one of the longer running barber shops here, and so, some of the college students I am getting now are third generation," Mulrooney said. "Their grandfather got their hair cut when they were in school and then their dad. Now, they are continuing that tradition."
Mulrooney describes his clientele as primarily locals but with a heavy dose of college students.
"Starkville is a transient community so I regularly get new customers with people moving in and out of town," Mulrooney said. "I get to stand up and talk to people all day. I am a people person and love getting to talk with others."
For more on this story, read Wednesday's Starkville Daily News.