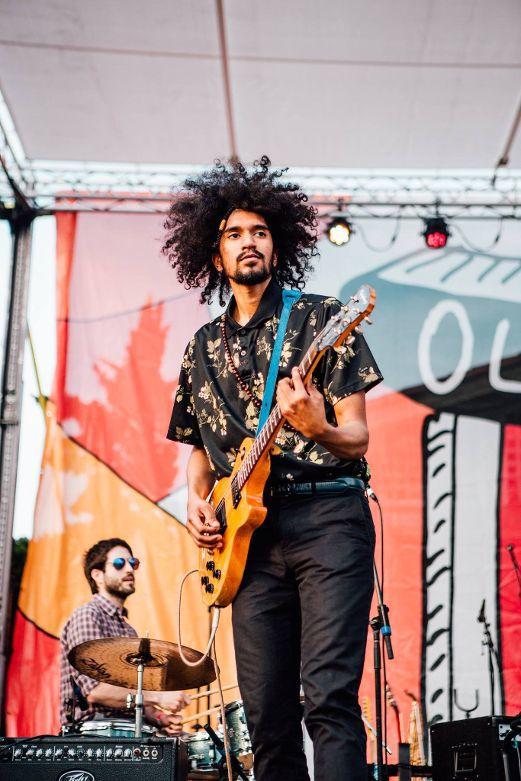 The Old Main Music Festival is returning to the Mississippi State University Amphitheater Friday, April 5. 
Music Maker Productions at MSU will host the all-day event which begins at 3 p.m. 
The Old Main Music Festival is a free festival for the public to enjoy sounds from local and national musicians, and engage in different games and activities. 
"It's family-friendly, students love it and it's just a way to bring the community and Mississippi State University together through like an all-day free event that's for everyone," Music Makers Production Publicity Chair Bailey Berry said. 
Live entertainment begins at 3 p.m. with a wide range of local musical acts. Next, the Art Market will kick-off with a variety of food trucks opening up. 
"We're just excited to be able to give them the opportunity to sell their work and their food at our event," Berry said. 
Berry said there's something for everyone of all ages to enjoy at the Old Main Music Festival. 
A Memphis rock band, Dirty Streets, and Duncan Fellows out of Austin, Texas will hit the stage at 7 p.m. 
Duncan Fellows is an indie rock quintet who gained nationwide attention after touring with Houndmouth, an American blues band from Indiana. 
Finally, the headliner of the Old Main Music Festival, Lewis Del Mar will take the stage to conclude the event. Lewis Del Mar is a New York band that consists of two musicians originally from Washington D.C. 
The indie pop duo Danny Miller and Max Harwood create an experimental sound with acoustic guitars, percussions and mixed media samples. Their 2016 self-titled album led them on a world tour and now to the Old Main Music Festival. 
"We're super excited to get them, they're amazing live and I would say they're able to put on a really good show," she said. 
Music Makers a student organization on the campus of MSU with a purpose of providing quality, contemporary live music for the university and Starkville community. 
The organization looks forward to seeing the university and community having a good time at the annual Old Main Music Festival. 
For more information about the event visit www.msuconcerts.com, or call the Center for Student Activities at 662-325-2930.