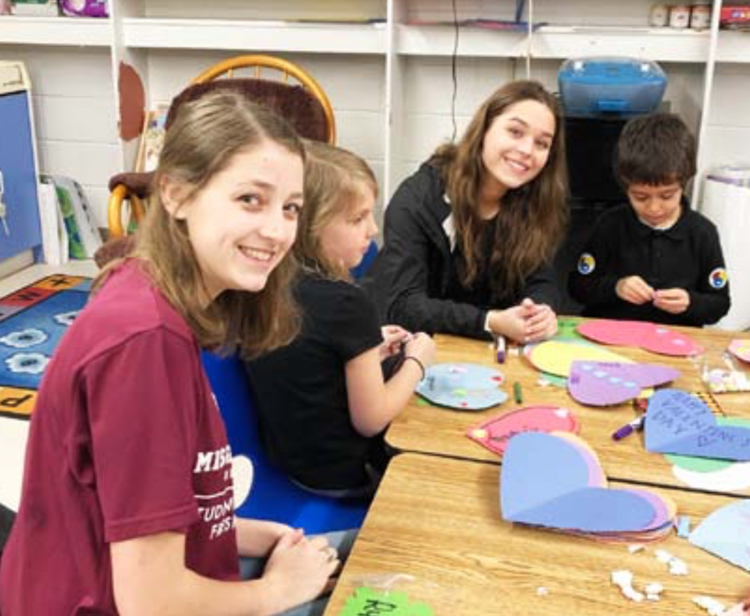 A group of Mississippi State University freshmen hosted a Valentine's Day activity this week benefiting both young and old members of the community.
Students from the MSU Freshman Edge group spent Tuesday evening making Valentine's cards with children in the Emerson Family School's after school programs. The Valentines will be delivered to the Carrington Nursing Home today.
"Our event is called 'Love From All Ages' and our idea was to get preschoolers to write some Valentine's Day cards and be with them, and after that, give the Valentine's Day cards to the nursing home on Valentine's Day so we can spread love from young kids to older adults, and be with everyone just to express love," said Freshman Edge student Meghan Thompson. "It's just a day of love."
Thompson said the approximately 10 Freshman Edge students that participated had fun making the Valentine's Day cards with the children.
"(It was fun) just making the cards, seeing their outlook on life and being silly with them," Thompson said.
For more on this story, read our edition from Friday, Feb. 14 or subscribe to our E-Edition.