Born and raised Starkville native SaqQueena Patton-Graves has never been drawn to the spotlight, but with her title Ms. Wheelchair Mississippi, she has found the spotlight can be a tool to spread disability awareness.
After continued encouragement from the state coordinator and friend Rebecca Sentell, 37-year-old Patton-Graves decided to to participate in the Ms. Wheelchair state competition in Madison and was subsequently crowned Feb. 2 as the 2019 Ms. Wheelchair MS.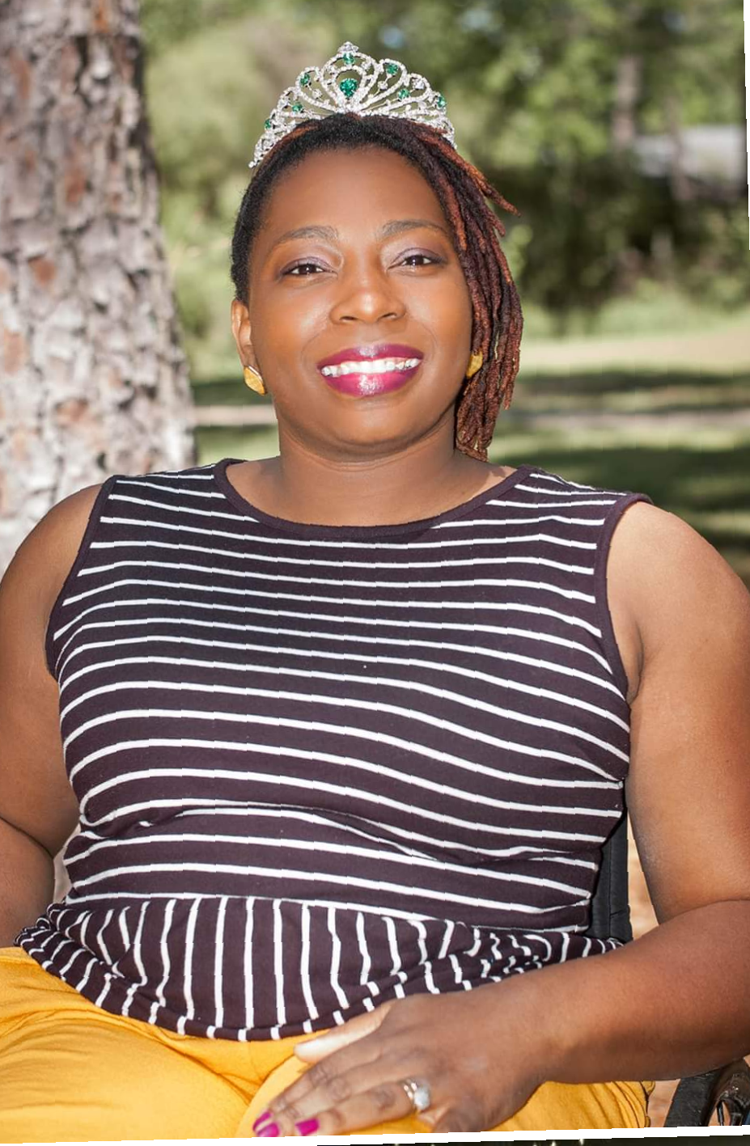 "I don't like the crown, and I have never been the type to like the spotlight, but she sent me a packet explaining the mission," Patton-Graves said. "Then, I realized it was more than I could spread knowledge and understanding with this crown and sash."
This competition features three categories for different ages groups, Little Miss Wheelchair, Miss Wheelchair and Ms. Wheelchair.
Recently, the competition has rebranded, no longer using the word pageant but competition instead. Patton-Graves said she loves this change and wants people to realize the event focuses on inner beauty, not physical appearances.
"We do an extensive application process that looks at the advocacy work you have been doing, what you are interested in and choosing the platform you choose and present," Patton-Graves said. "It is not centered on looks and appearance."
Patton-Graves' platform, True Accessibility, was very personal to her and focused on accessibility and fair treatment in the work place, schools and the community.
"There was a point in my life where I had been applying for jobs, and I would show up for interviews and could tell there was a problem from the way people looked at me," Patton-Graves said. "Regardless of what the law says people should do, that is not always the case."
Despite these negative experiences in her life, Patton-Graves has earned an associates, bachelors and masters' degree in criminal justice from St. Leo University's online program.
Patton-Graves presented her True Accessibility platform a second time at the Ms. Wheelchair America competition in Little Rock, Arkansas during the second week of July. While she did not place, she said her experience brought her life long friendships.
Beyond just advocacy, the competition seeks to connect people. Outside of interviewing and presenting her platform, she was able to bond with the 23 other Ms. Wheelchair representatives from across the nation.
"I was born with spinal bifida so I have been in a wheel chair all my life. There were a lot of women there who had recently been injured and paralyzed. A lot of things I had learned at a very early age, they were still trying to figure out," Patton-Graves said. "It was a good thing to just share and make their lives a little bit easier."
Patton-Graves said she was also able to share similar sentiments about developing disability visibility in the community, with work and job retention becoming a common topic.
During the last year, Patton-Graves worked as a substitute teacher and fell in love with teaching. She has currently accepted position at West Elementary School and is working on becoming licensed so she can have her own classroom next year.
"We have got to go to work," Patton-Graves said. "We have got to be seen out in public so people can become more comfortable and so that it is not such a negative light shown on us. It is not a burden to have a person with a disability working for you."
While competing at the national competition was a main focus, Patton-Graves responsibilities as Ms. Wheelchair MS included regular participation at events across the state, including Disability Day in Jackson and reading at elementary schools.
Out of all the activities, Patton-Graves said the most exciting event was a transition retreat for children going from middle school to junior high or high school hosted by the agency Life of Mississippi.
"All of the children had some form of disability, and like I was, they were frightened about going to a different place," Patton-Graves said. "I was able to talk to them, tell them about my experiences and provide support."
While the competition has taken much of her time, Patton-Graves is active in the Starkville community as a wife, mother of two children, church member at Peter's Rock Temple Church of God in Christ and founder of the non-profit organization Willing and Able, Inc.
Patton-Graves encourages anyone interested to apply for their age group at the next competition October 25 and 26 in Madison. The deadline to enter register is September 25.
Interested individuals seeking more information can visit the Ms. Wheelchair Mississippi Foundation page, contact the Ms. Wheelchair Mississippi Foundation Facebook page or email competition coordinator at mwmscoordinator@gmail.com. Potential sponsors can also email for more information on sponsorship.