Starkville Area Arts Council executive director and local author John W. Bateman hopes to make a splash in the literary world with his debut novel.
Published by Unsolicited Press, "Who Killed Buster Sparkle?" aims to weave a story of race, gender, orientation, and economics, showing oppression exists in many forms. Bateman incorporates the comic and gothic through two characters who "need each other more than they understand."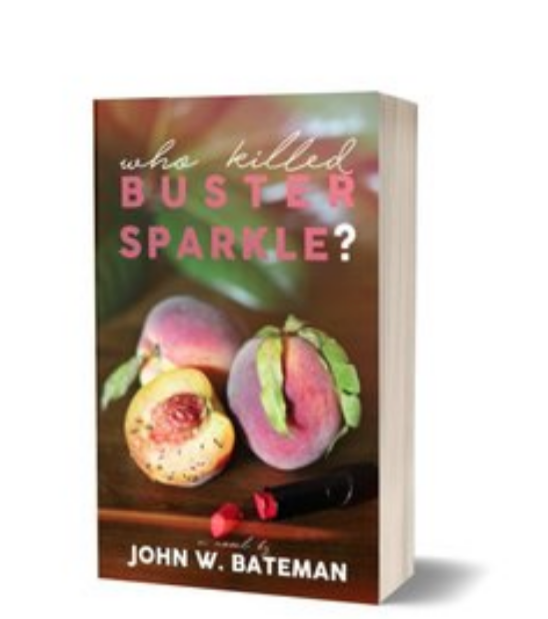 While the book will be officially released on June 12, there will be an official book launch at Book Mart & Cafe on Main Street at 5:30 p.m. on June 14.
"When a drag queen named Peaches meets Buster, a Mississippi ghost with partial amnesia, questions of past, present, and future surface," Bateman said in a press release. "Buster attempts to reckon with who he was and is in the presence of Peaches, whose gender-fluid identity perplexes him. Although he doesn't want to associate with Peaches, Buster realizes that he must push aside his biases to avoid eternal loneliness."
Award-winning author Michael Carroll said, "#3 Raspberry Lane is the delightful convergence of the underworld and the queer underground of Clover, Mississippi. Here, possession takes on a new meaning, love has no color, and gender is gloriously spectral. In 'Who Killed Buster Sparkle?,' Bateman has recreated the American South, making it tragically new and hauntingly utopian."
Christopher Bram, author of "Gods and Monsters," said Bateman's first novel is not only a smart exploration of race, sexuality, class, and community in the New South, it's an ingenious murder mystery where the unlikely detectives are a public-spirited drag queen and a ghost with amnesia.
"Original and entertaining," he said.
"Who Killed Buster Sparkle?" will be distributed through Ingram in both hardback and paperback.