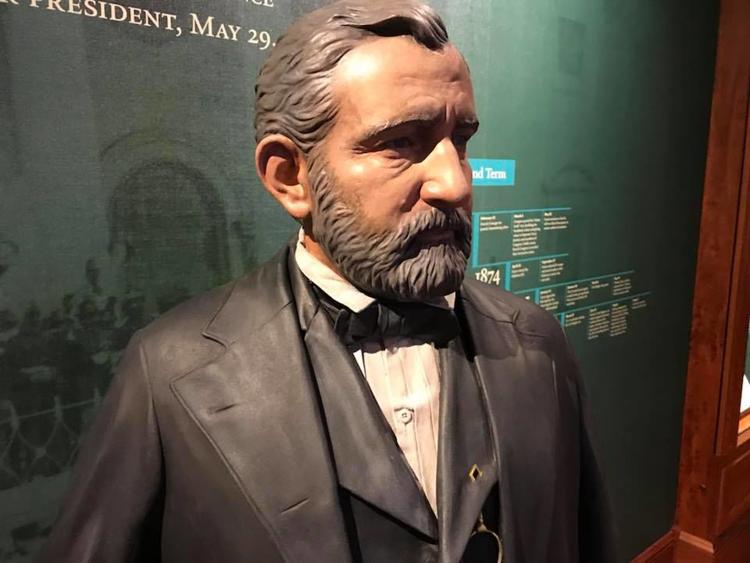 The Ulysses S. Grant Presidential Library at Mississippi State University will be featured on Mississippi Public Broadcasting (MPB) Television today and Sunday.
The MPB program "Mississippi Roads" made a stop at the library, giving an overview of its Grant collection along with the Frank and Virginia Williams Collection of Lincolniana housed at the library. The Lincoln collection is one of the largest collections of its kind. The episode will air on MPB today at 7 p.m. and again Sunday at 10:30 a.m. and 5 p.m.
Ulysses S. Grant Presidential Library Executive Director John Marszalek said MPB had visited the library on several prior occasions.
"We here at the Grant Presidential Library are excited about the fact that we'll be featured on MPB," Marszalek said. "Over the years since we've been here at Mississippi State beginning in 2009, we have been on MPB several times and each time we are featured, it results in a spurt in the number of people that come to visit us."
Marszalek said the show would feature a general overview of the library.
"It's programs like that that give the average person in Mississippi a chance to see what we're doing and achieving, how important we are to Mississippi and really to Mississippi State University," Marszalek said.
In addition to the Grant Library, the episode will feature the de Grummond Children's Literature Collection at the University of Southern Mississippi and the Blues Archives at the University of Mississippi.
The Grant Library is located on the third floor of the Mitchell Memorial Library, and is open to the public from 7:30 a.m. to 5 p.m. Monday-Friday and 10 a.m. to 2 p.m. Saturday for the museum only.
"Mississippi Roads" is hosted by Walt Grayson, and features various landmarks, festivals and cultural sites throughout the state.