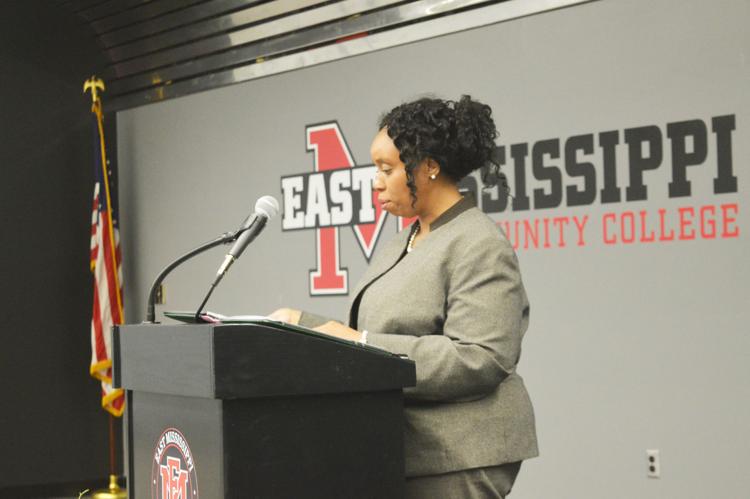 Students from East Mississippi Community College's Golden Triangle campus and the Golden Triangle Early College High School joined together on Tuesday morning to celebrate the contributions of African-Americans throughout the years.
The college held its annual Black History Month Celebration, featuring Okolona Municipal Court Judge Sumeka C. Thomas as guest speaker.
Thomas graduated from the University of Mississippi in history, before earning a law degree from the University of Mississippi Law School. She also serves as a judge on the Chickasaw County Youth Court. In her speech, she focused on the importance of perseverance.
She discussed several famous and lesser-known African-Americans in history, before saying that perseverance was what linked them.
For more on this story, read our edition from Feb. 12 or subscribe to our E-Edition.