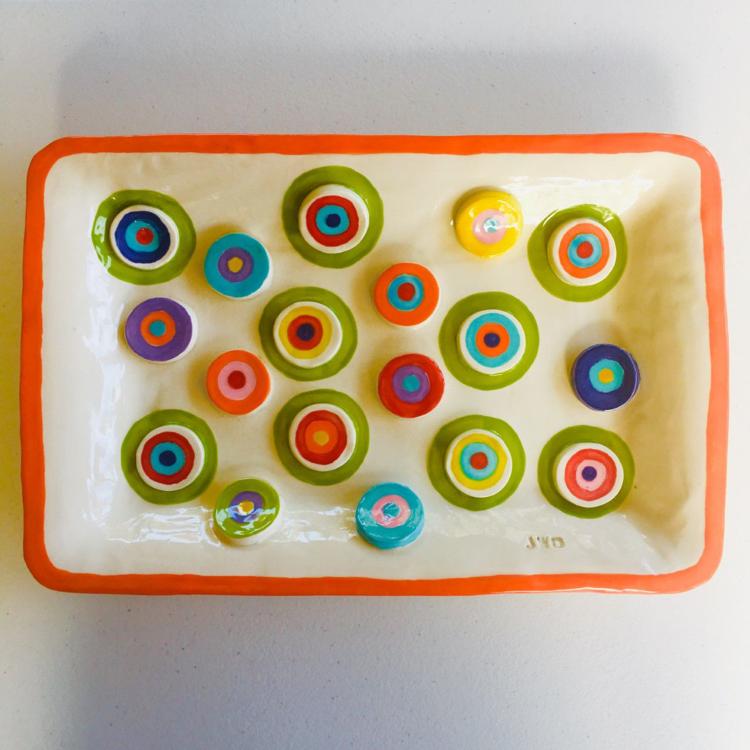 If the first picture that comes to mind when someone says "pottery" is a coffee mug, then it's time to meet Jane Dill. Fortunately, one doesn't have to travel very far, either, to find her brightly colored, unusual, cheery works. That's because Jane grew up here in West Point, Mississippi.
Jane has loved art since kindergarten: every chance she could, she drew, painted. Although born in Thailand, Jane was raised by her aunt and uncle right here in West Point, where art helped her integrate with her American roots.
Her love of pottery came later. In fact, Jane confessed that she didn't do well in ceramics at The W, where she got her fine arts degree. That fact didn't deter her: "I wanted to try something different. Using the wheel was difficult for me, so I taught myself and explored hand-build ceramics."
For more on this story, read our edition from Wednesday, April 29 or click here to subscribe to our E-Edition.