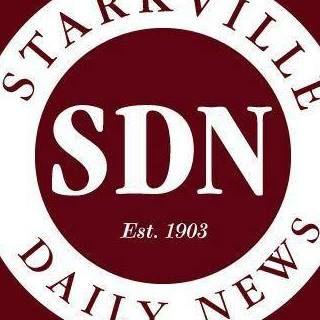 Airbnb released safety tips for Mississippi State University parents and families set to travel to the university for Commencement ceremonies May 2-3.
The company confirmed MSU's commencement weekend represents the fourth largest amount of Airbnb guests pulled to Starkville.
Ben Breit of Airbnb Public Affairs said the numbers are steadily increasing each day.
Airbnb is a global hospitality and lodging service commonly resorted to for affordability, convenience of larger guest parties or when local hotels book well in advance. Family members reserve rooms ahead of time in massive numbers for Mississippi State commencement ceremonies.
Breit said in recent years homeowners in Starkville and Oxford have substantially expanded lodging capacity for the cities through home sharing, allowing parents to affordably travel once local hotels reach maximum occupancy. According to the website's listings Starkville offers cottages in the Cotton District, condos, farmhouses and bungalows.
During these big events such as commencement, third-party scams outside of Airbnb's platform are bound to be attempted by individuals seeking to take advantage of those in search for lodging. Airbnb has recently become aware of scammers who seek to entice guests to book on third-party sites claiming the rental is managed by the company.
"You'll see sort of classified advertising sites that will say 'Oh don't worry what you see here is managed through Airbnb' so they'll try to use our brand to make it look legitimate," Breit said. "These are websites that are not Airbnb."
People have booked with what they believe to be an Airbnb listing, only to find out it's not because it wasn't booked on the company's secured website.
"There's a really easy solution and that's as long as you're booking on Airbnb and you're paying through Airbnb, and staying on Airbnb throughout the process - we've got you protected," he said.
Guests should always communicate and pay strictly on the secure Airbnb platform. Paying the host directly is okay but never wire money or provide card information.
The Airbnb website and mobile app has ways for guests to find what they want with search filters such as price, home type and amenities. When searching an individual should read the host's profile and description of experience, and pay attention to house rules, requirements and cancellation policy.
Reviews from past guests are also important. There should be ratings on cleanliness, accuracy of the description provided and overall experience. Airbnb said parents may want to look at reviews from May 2018 to get a sense of experiences of past guests during that graduation week.
The secure messaging tool is another way to check-in and stay in touch with hosts during the stay. The host may be able to provide guidance on public transportation or easy routes to get to the ceremony location.
Most importantly, when arriving at the host's home, check for relevant emergency equipment such as fire extinguishers and first aid kits.