Mississippi State University Professor and Head of Agricultural Economics Keith Coble believes there are a lot of transitions to occur in the agriculture industry based on the 2017 USDA Farm Census.
The transition that interests him the most is the future transition of older farmers to younger farmers. There are 55,000 farmers in Mississippi with an increasing percentage over time being female.
Coble said the average age of farmers continue to rise., with the average Mississippi farmer at 59 years old, and 7,000 are over 75 years old.
The 2017 USDA Farm Census includes farms and ranches in the United States and specifics of those who operate them.
According to the census, the number of farms in Oktibbeha County increased from 402 in 2012 to 412 in 2017.
"When you look at Oktibbeha County you've got a little over 100 farms that are 50 acres or less and then 13 farms that are 1,000 acres or more. So that's fairly typical," Coble said.
Oktibbeha County has more livestock production in comparison to regions such as the Mississippi Delta which has large farms for commercial agriculture.
One trend Coble has seen for decades is the increasing farm size in the state.
"We still see that there's about 5 million acres of cropland in the state. We see an increasing number of irrigated acres," he said.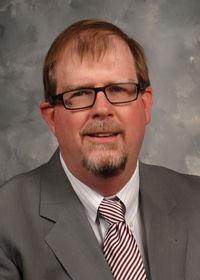 While the average acreage in the state is 298 acres, Oktibbeha County declined to 231. Coble mentioned Panola County's average farm size is 400 acres due to the nature of their farming operation. Crop agriculture is tending to consolidate into larger farms because it's more efficient to operate at that scale.
"We haven't seen that kind of change happen for example in beef cattle production," he added.
Poultry is a major economic source in the state, but poultry type farms in the county have declined from four in 2012 to one in 2017.
Soybean is the most dominant cash crop in Oktibbeha County. Coble sees why because from an economic standpoint it is traditionally the most profitable crop to grow.
He said the increasing value of farmland and buildings from $575,620 in 2012 to $645,315 in 2017 reflect the agriculture market. This includes the price of what's being produced.
"In your crop-agriculture-dominating counties you actually see many instances in the state where it's declined because commodity prices were much lower in 2017 than they were in 2012," Coble said.
As a farmer, production expenses vary based on what they are producing. Sizable machinery costs are associated with crop agriculture per acre.
"A lot of the production is now irrigated and you have inputs such as fertilizer and seed that are relatively expensive," Coble said.
In the livestock sector, there are more smaller farms than big ones producing cows.
Overall, Coble believes people will begin to see a change in agriculture.
"We've got crops like soybeans, the most common crop in the county that are primarily produced for the export market. The current trade war with China is affecting that market," he said.
Coble said it will be the world markets, consumer preferences, and the costs of returns that will drive how farmers change their operations.