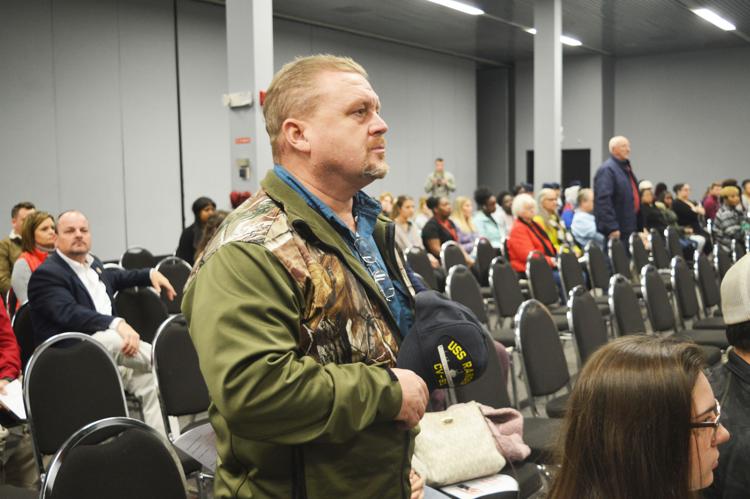 The East Mississippi College Golden Triangle campus honored veterans in the region with its annual "Proud to Be an American" program.
The event was open to veterans both in the campus community and surrounding area and featured U.S. Air Force Lt. Col. Christopher Kelly, who serves as Chief Nurse Executive for the 14th Medical Group at Columbus Air Force Base.
Kelly's talk focused on his experiences practicing military medicine throughout his career. Kelly first joined the military as an enlisted Marine, but attended nursing school at the University of South Alabama on a USAF Reserve Officers' Training Corps (ROTC) scholarship. As an Air Force nurse, Kelly has served in several duty stations both at home and abroad including at a field hospital in Iraq. He arrived at Columbus Air Force Base in June.
In his talk, he discussed his own experiences practicing military medicine, along with touching on its history. He emphasized that he was expressing his own personal views and experiences, not those of the Air Force.
For more on this story, read Wednesday's Starkville Daily News.