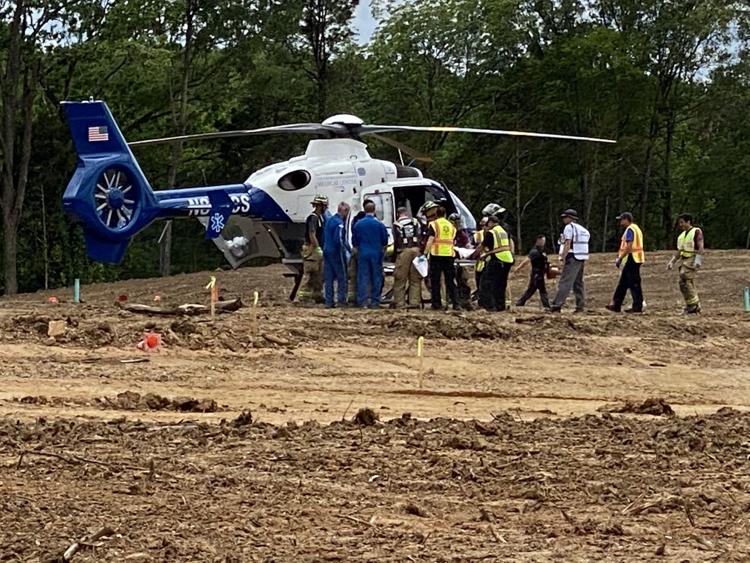 The two Alabama men killed in a trench collapse Tuesday morning at a construction site off of South Montgomery Street have been identified.
Oktibbeha County Coroner Michael Hunt confirmed to the Starkville Daily News Wednesday morning that 19-year-old William Kizzire and 36-year-old Zachary Wayne Osbourn were the two fatalities. The two men were reportedly in the trench laying sewer pipe.
Both men were from Fayette County, Alabama, Hunt said.
Emergency officials managed to removed Kizzire from the trench after a two and a half hour effort, but he died after being airlifted to North Mississippi Medical Center in Tupelo.
Starkville Fire Chief Charles Yarbrough says a trench collapsed at the site, killing one person and injuring a 19 year old. He says the company is from Tuscaloosa pic.twitter.com/a8KlygFyuL

— Ryan Phillips (@JournoRyan) May 19, 2020
Osbourn was pronounced dead at the scene and crews worked late into the night Wednesday to recover his body.
While the cause of the collapse is still under investigation, multiple sources confirmed to the Starkville Daily News following the incident that a trench box was not used by the company in the area where the trench collapsed.
Fire Chief Charles Yarbrough said the men were approximately 10-12 feet below the surface while in the trench, which was dug by Southern Civil Contracting, Inc., the Tuscaloosa, Alabama-based firm involved in the project.
The Occupational Safety and Health Administration (OSHA) requires protective systems such as trench boxes for trenches five feet deep or greater, unless the excavation is made entirely in stable rock.
This is a developing story. For more, read our edition from Friday, May 20 or click here to subscribe to our E-Edition.