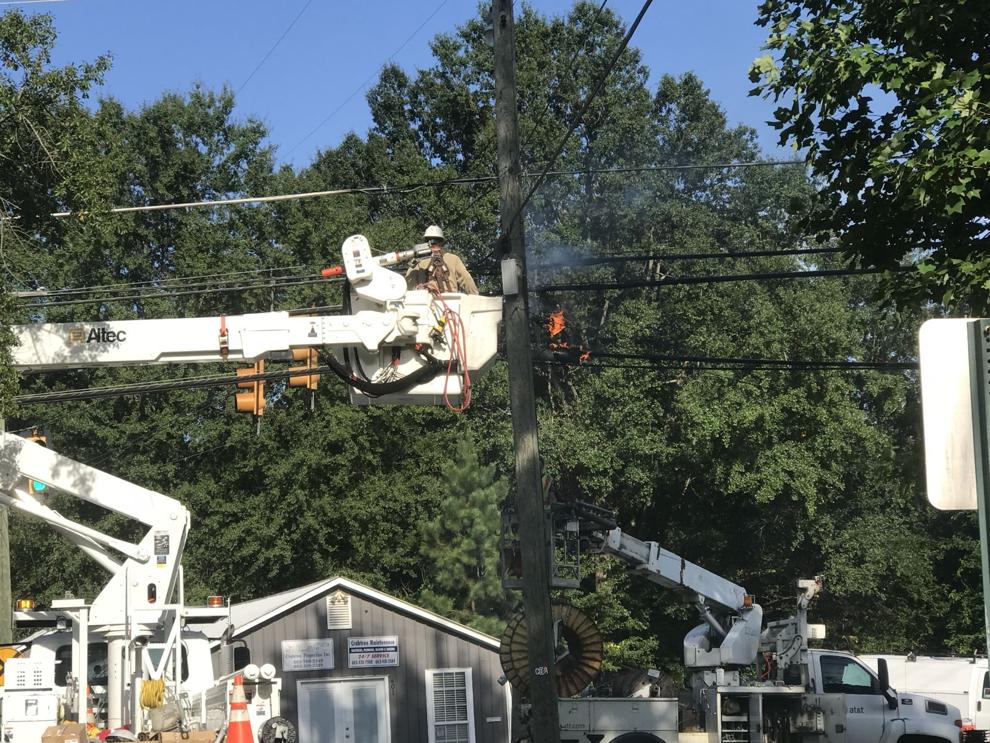 The drive home was complicated for many late Wednesday evening when a transformer pole at the intersection of Louisville Street and Scales Street burst into flames.
Terry Kemp of Starkville Utilities confirmed the fire was caused by a worker cutting limbs on McKee Street. Kemp said a limb disturbed the power line and the ensuing surge caused a fire nearly a block away.
Kemp said 40-50 people were affected by the incident.
While a power line did fall away from the transformer pole, no one was injured by the incident, and there was no serious property damage.