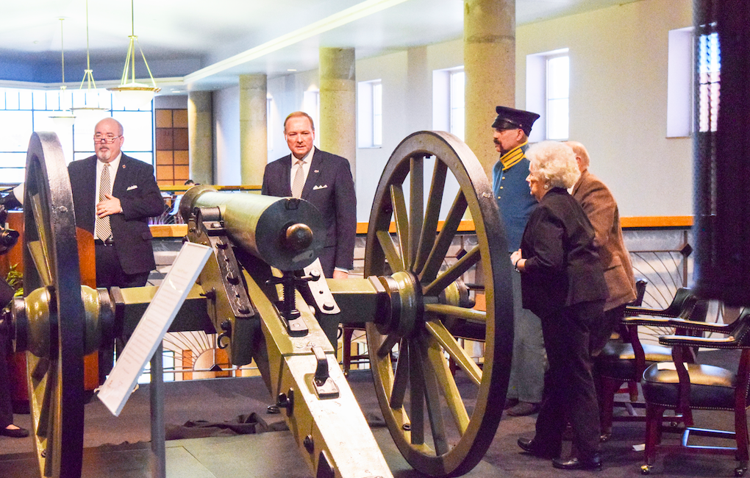 Approximately one year ago, Mississippi State University President Mark Keenum visited Two Mississippi Museums in Jackson and began the process of bringing a pre-Civil War cannon to campus.
On Monday, Keenum's vision was actualized as the Model 1841 "six-pounder" Cannon was unveiled outside of the entrance to the Ulysses S. Grant Presidential Library and the Frank and Virginia Williams Collection of Lincolniana.
For more on this story, read Thursday's Starkville Daily News.