Local law enforcement officials and family confirmed on Tuesday that 31-year-old Cory Baughn was found deceased in his car in a heavily-wooded area of Lowndes County after he was last seen leaving a Starkville apartment complex two weeks ago.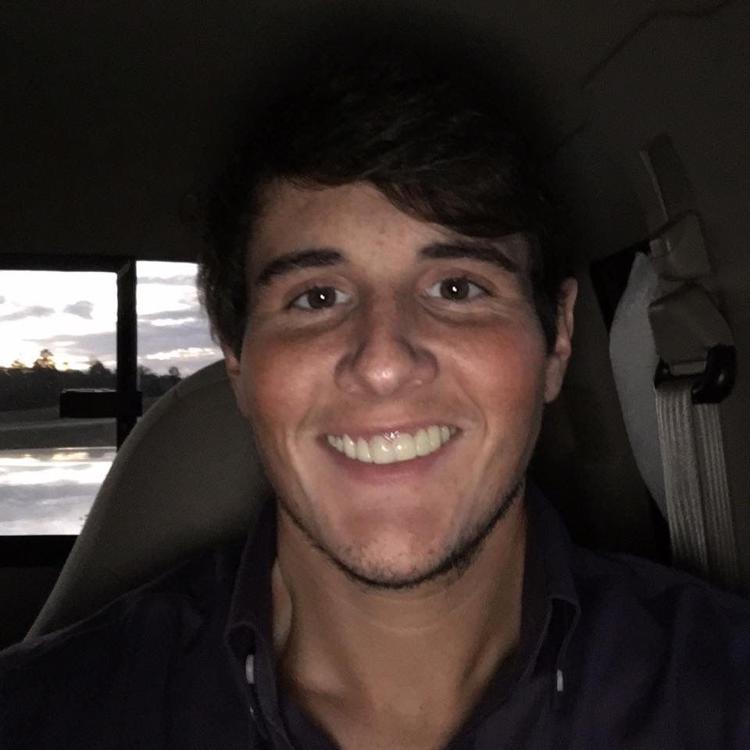 Starkville Police Department Detective John Michael Lay, who has been keeping in close contact with Baughn's family, announced that the Starkville Police Department, with the assistance of the Lowndes County Sheriff's Office, located Baughn's body and vehicle in a wooded area near Highway 82 and Highway 45 in Lowndes County.
It is unclear at this time if foul play is suspected and the Lowdnes County Sheriff's Office is handling the investigation moving forward.
"We appreciate the help from the citizens from Starkville to Jasper, Alabama that have assisted in calling in tips and our hearts and sorrow go out to the Baughn family and we appreciate the time and trust that they put into us to find their loved one," Lay said.
Tuesday marked two weeks since 31-year-old Cory Baughn was last seen leaving a Starkville apartment complex on Nov. 12 and an outpouring of support for the family has been seen in recent days ranging from a ground search with dozens of people to an online crowdfunding campaign to raise reward money.
On Monday, multiple local agencies took to the skies with drones to search the area through the air, with no progress made to begin the week.
Over the weekend, Baughn's family and 85 volunteers conducted a ground search of the 3.5-mile radius of the cell tower where Baughn's phone was pinged from.
Volunteers, mostly from Alabama, could be seen walking deer trails and riding the area searching for Baughn on Saturday.
Baughn's family initially believed he was in the area of East Mississippi Community College's Golden Triangle campus and Hickory Grove Road in eastern Oktibbeha County. He had also reportedly suffered through recent bouts with mental illness and told coworkers he had planned to get treatment, which his family says they were never told about by Baughn.
Baughn's father Richard Baughn, and his sister Katie Hearn, were both in the area searching over the weekend and spoke with the Starkville Daily News shortly after news had come about Cory on Tuesday.
"We just want to thank all of the different people that helped us," Hearn said. "Surplus Aviation, the 85 people that came to help us with our search party, everybody that shared on Facebook and Instagram."
She then reiterated that there was nothing more law enforcement could have done in this case and that people from her hometown and the surrounding area continue to offer support and ask if they could lend a hand in the search.
Hearn then thanked women in the Baughn's hometown of Lynn who started making navy blue bows to put on mailboxes. She also expressed her gratitude to the family of Aniah Blanchard of Alabama, a college student who went missing in October in a case that has sparked national attention.
"Her mom put to find Cory on her page, even with all they are going through," she said.
Richard Baughn then reflected on the last two weeks and said one doesn't realize how many friends they have until something like this happens.
"We want to thank Cynthia Gould of ABC 33/40 in Birmingham for keeping it alive," he said. "You have to keep something like this alive. You just don't stop until you find that missing person. You hear this on the radio and think how awful, but when it happens to you it's unbelievable the pain and concern and how helpless you feel. I've never felt so helpless."
Baughn then said at first, he didn't want to find his son dead as the search moved forward, but after a while he realized he couldn't go on the way he was.
"You're waiting on that car to drive up and thinking, is that Cory?" He said. "But you can't not try."