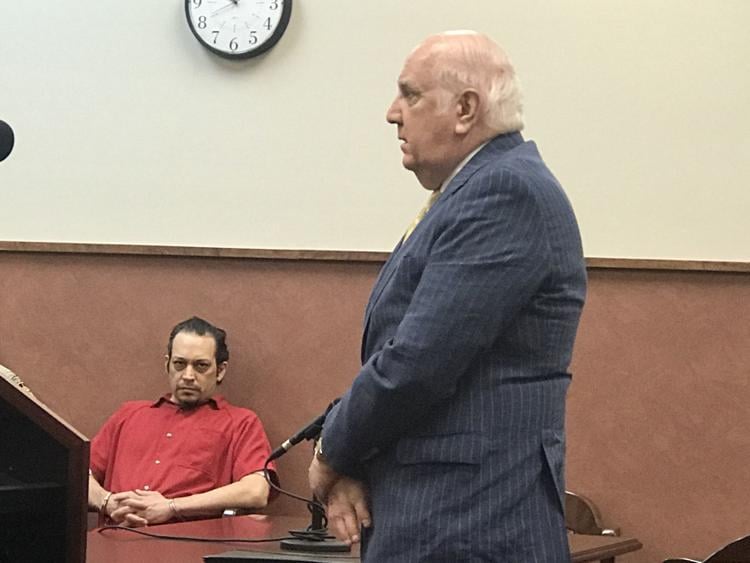 A judge ruled Friday that an attorney can withdraw from representing a Starkville man facing a list of charges including attempting kidnapping, after telling the court that he has not been paid for his legal services and that the case could drag on for years.
In Oktibbeha County Circuit Court, Starkville attorney Charles Yoste cited a long list of reasons for withdrawing as the legal counsel for John Bruce Arnold, Jr., who faces two counts of attempted kidnapping, a single count of attempted escape and one count of simple assault on a law enforcement officer.
Both Yoste and Arnold, who is being held in Lowndes County, were present during the hearing, although Arnold declined to sit by the attorney in court.
Arnold is accused of going to multiple area schools in an attempt to check out a child that was not his. After he was charged following the incident in February 2018, Arnold also attempted two separate escapes, one of which resulted in the injury of an Oktibbeha detention officer.
The attorney informed Circuit Judge Jim Kitchens the trial, including mental evaluations, could last from two to five years.
"I just don't think I can be involved that long," he said in court Friday.
Apart from the potential timeframe, Arnold's lack of finances likely played the biggest role in Yoste withdrawing from the case.
The attorney claimed in a previous filing that a conservatorship petition was filed in Oktibbeha County Chancery Court requesting a conservator be appointed for Arnold of both his person and his estate.
The court documents go on to say on or about July 24, 2018, Arnold's father — John Bruce Arnold, Sr., of Baton Rouge, Louisiana — was appointed as his son's conservator.
Yoste claims his former client's father has failed to file an inventory of Arnold's assets and liabilities as ordered by the court.
The attorney also requested reimbursement for out-of-pocket expenses and attorneys fees for the time expended representing Arnold on the attempted kidnapping charge.
Yoste claims since Arnold's father qualified as the conservator, no action has been taken on his requests for payment.
"His father has not even made an appearance up here," Yoste told Judge Kitchens. "He was supposed to file an inventory, but hasn't."
He went on to say in court documents that John B. Arnold, Sr. would be "highly unlikely" to ever file an inventory for this conservatorship, due to the belief that Arnold, Jr. is not thought to have any known assets other than small personal items.
Yoste also previously informed the court that Arnold, Jr. has legal judgements against him in Louisiana in excess of $2 million.
Judge Kitchens ruled in favor of Yoste's request.
A public defender will be appointed to represent Arnold.