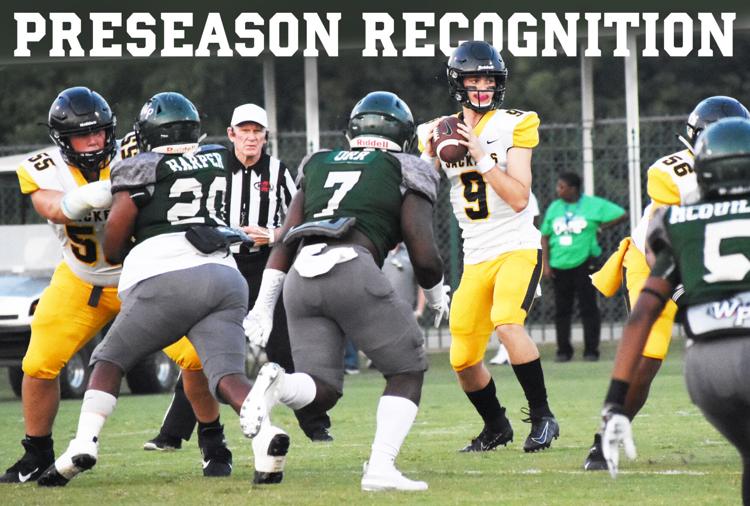 Senior quarterback Luke Altmyer represent the Starkville Yellow Jackets on the prestigious Dandy Dozen list, which is made up of 12 of the state's best senior football players and Altmyer certainly fits the bill.
Heading into his third year as a starter at quarterback for SHS, Altmyer is emerging as one of the best quarterbacks in the country. In his first three years on campus, he's thrown for 5,523 career yards with 63 touchdowns and just 10 interceptions.
Last year was Altmyer's best season and one of the best in the history of the school. He completed 67% of his passes for 3,093 yards, 37 touchdowns and just five interceptions. He's on pace to break every career record that the Jackets have.
For more on this story, read our news edition from Thursday, July 16 or click here to subscribe to our e-edition.